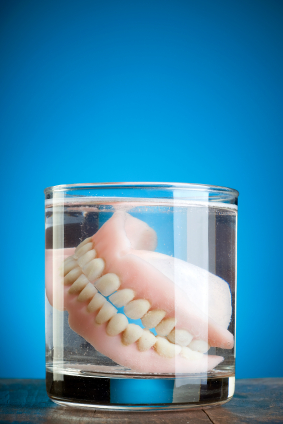 Are there ever times where dentures are a better option than dental implants? Yes, there are, and those times depend on the health of your mouth. If your mouth is not quite to the point of being healthy enough for dental implants, or you aren't to the point of being able to quit smoking, dentures are better options to help restore functionality to your mouth.

Having a healthy mouth, and not smoking, are two of the requirements most oral surgeons have before they will place dental implants in a person's mouth. If these requirements aren't met, the implants have a very high failure chance.


Getting Dentures Still Provides a Lot of Functionality
If your ultimate goal is getting dental implants, but you aren't to the point of being able to get there just yet, don't fret. A lot of people go from dentures to implants once they are able to restore health to their mouth. It may take a bit of time, some treatment, and possibly even a graft of tissues into your mouth, but once those are done, dental implants may become the perfect solution for your oral troubles.

During the healing process from ailments your mouth may suffer from, it is important you still have the ability to speak and chew. This is when dentures can be incredibly valuable. They work with your mouth, don't need to be invasive while you recover, and give you the opportunity to continue treatment while functioning like normal.

It takes most people a bit of time before they are fully ready for dental implants. For those who are missing teeth, this waiting period can be quite the struggle. Instead of struggling if you are in this situation, find out what options you have in terms of continuing to use your mouth. Dentures may be the perfect answer.

If you have any questions or would like to schedule an appointment, please call us at (212) 245-5801 today.